You are dreaming of...


Be astonished... Come explore a region of France where sunlight is a permanent fixture. Provence offers a rich palette of scenery that varies in the space of a short journey…


Savor... The local provençale cuisine, from tapenade to fougasse, from olives to almond calissons, and so many other specialties… A rainbow of colors and flavors, a pageant for the eyes and the palate.


Enjoy... Our Rosé Route leads you on a discovery of secret vintages, unveiling hidden pleasures that rosé wine offers… Experience the delight of sharing new discoveries on the road of rosé tasting…


Natural beauty and wild colors... Green Provence, Blue Provence, Ochre Provence and White Provence. Each place is a unique backdrop for privileged interaction with local inhabitants…

Dream… Of magnificent settings and countless surprises in a region of many facets…

Discover !



2
contenu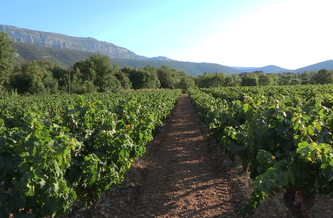 Discover our exclusive Rosé Trail, a pathway paved with tradition and quality, lined with delights for the nose and palate.

Get a VIP welcome at our specially selected wineries and taste the very best of the Côtes de Provence varietals: the coteaux varois, Bandol, Cassis and coteaux d'Aix.
4
contenu
Hike the Trail of Fragrances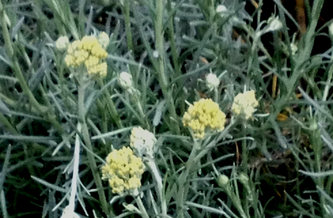 Set off for a walk of discovery among the wild hills above Provence, known for their rich flora of aromatic and medicinal plants. Hike a trail of breathtaking vistas while learning about the properties and uses of herbal plants from local specialist guides.

Take part in herbology and aromatherapy workshops to create your own personal blend while exporing new scents.
6
contenu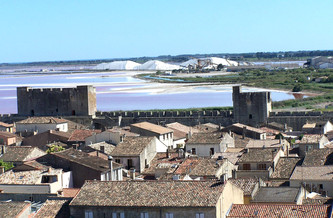 Wander the beaches of Camargue on horseback or by foot, and observe pink flamingoes in the heart of the salt marshes within the lovely setting of the Sainte Maries de la mer wildlife preserve.

The National Camargue Park is a birdwatcher's paradise, home to many species of shorebirds.

We offer you a timeless experience, the opportunity to encounter herds of wild horses and bulls, to assist the Gardians - Camarge cowboys – as they move and brand the animals which are used for bull run festivals and bullfighting.
8
contenu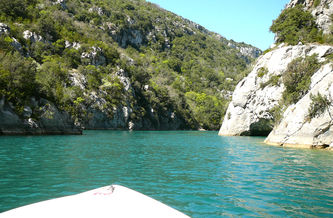 Embark on the expedition of a lifetime aboard traditional antique sailboats of the Mediterranean…

You will assist with maneuvers and share the lifestyle of traditional sailing in a bucolic natural setting.
10
contenu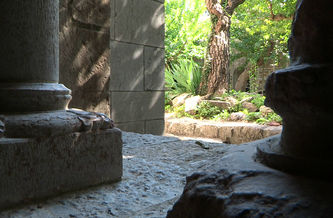 For centuries, medieval guilds worked in perfect anonymity to design and create extraordinary masterpieces. We offer you a rare chance to delve into the history of ancient architecture and explore the sources of excellence and medieval construction techniques.

Your apprenticeship begins with a night in a convent, in luxuriously appointed monk cells. Continue on a path of initiation as you follow in the steps of the great medieval builders – we will show you the way.
12
contenu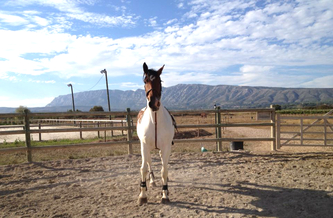 On the Camargue beaches, in the shadow of Mount Sainte Victoire, or during the Transhumance festival, meet the "Guardians" - Provençal cowboys - their horses, cattle and herding dogs and experience an ethology workshop with expert coaches to learn the secrets of animal behavior.
14
contenu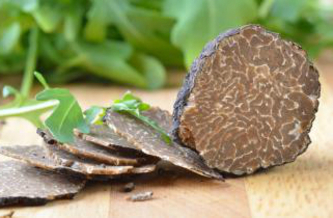 From mid October to mid March, enter the private domains of winery owners and visit their secret truffle hunting grounds. Share in the hunt for the 'black diamonds' in the company of trained hounds.

Every meal will be a gastronomic journey where great wines are paired with exceptional fare. From Ochre Provence to Green Provence, we design your individually tailored stay to combine the finest traditional cuisine with a truly memorable exploration of the Provençale Truffle.
16
contenu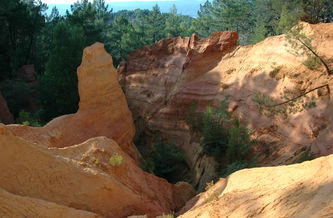 The Ochre Hills of Luberon , or the «Provençal Colorado» offers a landscape that is unique and captivating.

Come explore the magnificent natural beauty of this region, whose villages perched on cliffsides and myriad shades of red and orange pigmented soil pave the paths you hikewith vibrant color…

Since antiquity ochre has captivated with a seemingly magical power to create warm and lasting color. Artists and crafstman recently rediscovered the subtle properties of this pigment dating from prehistoric times.
18
contenu
Inlets, islands and coves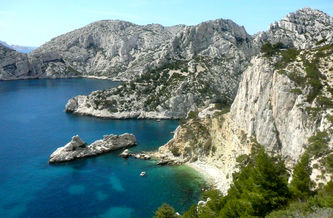 By land or by sea, take off on a majestic exploration of natural sites. Soothed by the songs of cicadas, and the perfume of herbal plants, discover breathtaking vistas.


Revel in the colors and fragrances of fauna and flora with a photo safari trek, a Mountain bike ride or a watercolor paint workshop.


Cassis Bay, Porquerolles Island and Port-Cros Cove reveal all their secrets to you.
20
contenu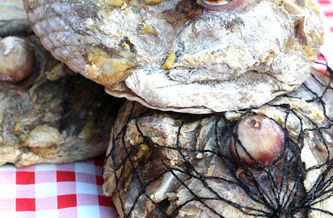 Morning farmer markets and night bazaars, truffle and herb markets, wine festivals, fabric fairs and fish markets… Provence's heart beats to a rhythm of markets. Discover the lively side of this terroir.
22
contenu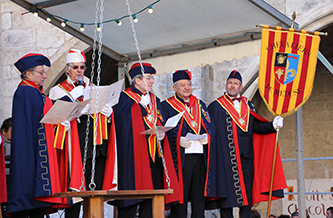 Join a Provençal celebration this spring or summer and take in one of the Festivals or Fairs!

Discover the Transhumance Festival in May at Saint Rémy de Provence. This famous traditional festival celebrates the seasonal herding of livestock to summer Alpine pastures.

Catch the Ramatuelle Jazz Festival, the Truffle Festival, the Saint Vincent Festival or the Medieval Festival during your stay.
24
contenu
Innovation and Culinary Arts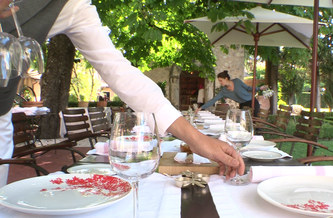 A Culinary theme stay in Provence provides a carousel of sensory revelations. Come explore the great traditons of Provence Cuisine and the latest trends of leading chefs and their teams on the cutting edge of ingenuity.


Innovation meets tradition in a delicious explosion of excellence.