2
contenu
A former railroad tunnel converted into a cheese cave… EXCLUSIVE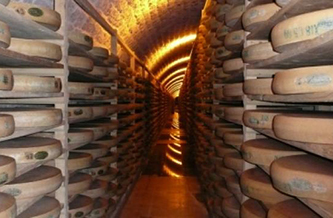 A unique experience - an exclusive tour of a former railroad tunnel, almost 600 ft long, converted into an aging cave for hundreds of cheeses made in France, and in Europe. This tunnel holds 80 ton of cheese, for which the aging period varies, from four to twenty-four months. Designed by the creative genius of a cheese ager awarded the title of Meilleur Ouvrier de France, this tunnel, closed to the public, will surprise you with its hidden treasures. A tasting of cheeses and white wines will complete this unusual experience.
4
contenu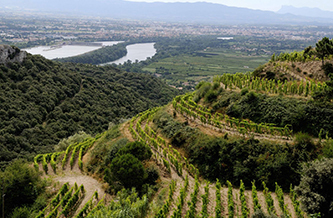 Come share a privileged moment with winemakers at their wineries. A friendly welcome awaits you from the best winemakers who will proudly show you their vineyards, cellars and wines as well as their savoir-faire imbued with courage, patience and creativity. Côte Rôtie has exceptional quality wines that are renowned. You'll have a lovely time filled with pleasure and conviviality...
6
contenu
Cooking class at the Institut Paul Bocuse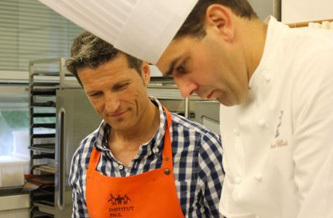 Simple curiosity, dream or passion….there's a class for everyone! The Cooking School offers the chance to live an unforgettable experience, whatever your level. An encounter with spices, our grandmother's dishes, Italian cuisine, world flavors… Cooking, pastry making, baking, coffeeology, sommellerie and an initiation to the subtle world of tea... The Ecole de Cuisine has a palette of flavors to joyfully share with you.
8
contenu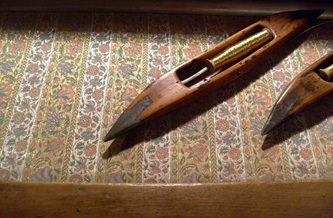 Lyon's reputation was built by silk. The fabrics made here have clothed the world's most prominent figures and have decorated numerous palaces. Discover the click-clack of weavers at work; Learn about the savoir-faire passed from one generation to the next; Watch the canuts working with gold, silk and silver threads; See the technique for silk printing.
10
contenu
Discover the Rhone Valley along the river!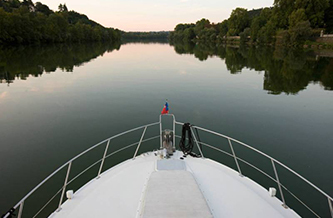 Sail down this famous river. The Rhone River leaves it mark on the area's ecosystems, as it molds the environment and landscape. Now tamed by man, many travel along it daily. It is an integral part of the region's history. Far from being a long calm river, some of its secrets will be revealed to you as well as its pleasures.
12
contenu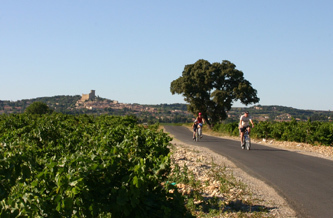 Be different and discover the pastoral land of Pierres Dorées by bike. Pedal along winding roads across vineyards, visit picturesque villages such as Théizé and Oingt; stop at the shady inns and wine cellars that are along the way. A rustic getaway that's easy and fun.
14
contenu
Do you have a green thumb?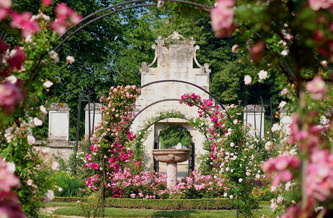 Lyon has one of the largest rose gardens in France, with over 360 varieties and 30,000 stems. Attend a gardening class taught by an expert rose grower. Armed with your pruning shears, he'll teach you how to trim rosebushes. You can also get advice on taking a cutting from a rosebush and learn a few tips. Rosebushes will no longer hold any secrets for you.
16
contenu
Lyon - a scavenger hunt in the traboules passageways…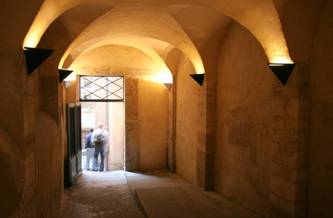 Look up towards a building facade that's really like no other; push open a door, anonymous yet hiding wonderful things; find Roman relics in a concrete world or a rustic passageway behind factories…. A trip through space and time, in a city that's kept its memories and remnants, without revealing itself to just anyone…You'll have to be observant, logical and keep an open mind to solve the riddles!
18
contenu
Epicurean escapade in the Beaujolais villages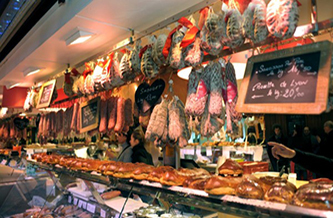 The gastronomic attractions of this region are obvious now.... Get to know the specialties of Beaujolais in marvelous villages built with pale gold stones. You'll follow paths and narrow roads that criss-cross between the plots of grapevines and hillsides. Do what suits your mood ... A "Secrets du Terroir" menu awaits you. Find local flavors in your plate. Beaujolaise salad, a slice of andouillette, cervelle des canuts (cheese dip), all served with a glass of beaujolais of course. Back to the simple things in life, a taste sensation!